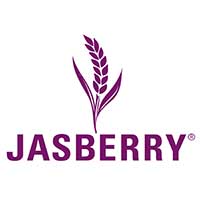 Jasberry is a new rice variety that is the result of decades of natural cross-breeding. The dark purple color and the high content of antioxidants make the rice a superfood - in addition to that it tastes excellent.
The antioxidant capacity of jasberry rice is so high that it can not only compete with common superfoods, it even surpasses them: Jasberry's ORAC (Oxygen Radical Absorbance Capacity) is three times as high as that of blueberries and four times as high high like that of goji berries.
It is particularly important to us to support Thai rice farmers, who are among the poorest in the world.